Create Your Own Custom Made, Hypnosis / Visualization mp3 or CD for Golf
* Sorry, Custom Recordings are unavailable to be started until 27 May (all other services running as normal).
With Craig's help, create the perfect hypnosis script and CD for your exact needs.Do you need your own personalized, custom made golf 'hypnosis / visualization' exercise on CD or by instant download, to help you achieve your goals, overcome 1st tee nerves, improve your technique, accelerate your improvement, overcome intimidation, etc etc?
This can be easily arranged for you, and created personally by Craig Townsend (a clinical hypnotherapist) who can either write a personalized script tailored to your exact needs (and including your own personal ideas, which allows you to take an active role in the creation of the CD/download), or you can write your own suggestions if you wish.
Upon your final "OK" of the final draft, it is then recorded directly onto CD or uploaded for instant download for you. This is all completed within just a couple of days, and mailed off to you from Nevada, after which you receive an email confirming it has been shipped.
These custom made programs contain personalized hypnotic suggestions and visualization created specifically for you, and tailored to your exact personal needs, and can be created for only USD$89.95, which covers the cost of the time to create of the script (ie. the hypnotic suggestions and possible visualization), the recording of the CD or download, the CD and postage (if you choose this option), or the preparing and uploading of the files for download.
* Added bonus extras:
As well as the main hypnosis recording Craig will create for you, he will also include:
a) a 'subliminal recording' for you to use day or night - ie. if you wish, you can fall asleep each night to the sound of the beautiful relaxation music, while the hidden subliminal hypnotic suggestions are absorbed by your subconscious. And:

b) a car recording - a copy of your hypnotic suggestions you can listen to in the car on the way to the course.
Some popular issues that golfers like to address with these custom made programs include:
raising confidence / belief
overcoming 1st tee nerves
overcoming the yips
improving competition performance
mastering new changes, or improving technique more quickly
concentration and focus, and on back nine
increasing length and power
overcoming bad habits
create new automatic responses
mental clarity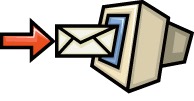 To purchase a custom made CD or download, simply click the button below for our secure server (or if you would prefer to discuss your needs with Craig first, you can contact him here).
When you order, your order will be processed immediately, you will receive an immediate receipt by email from PayPal, and you will be asked to provide Craig with as much detailed information about what you exactly need from the recording, plus any other relevent info that will help him to understand your exact requirements, so he can begin to create the first draft of the hypnosis script for your personalized hypnosis program.